What Are The 4 Types of OCD (Obsessive compulsive disorder)
Types of OCD
Contamination OCD
Hoarding OCD
Harm OCD
Symmetry OCD
Helpful Products
- Contamination OCD
- Hoarding OCD
- Harm OCD
- Symmetry OCD
Contamination Obsessive-Compulsive Disorder (OCD) is a subtype of OCD characterized by excessive fears and anxiety related to contamination from germs, dirt, toxins, or other harmful substances. Individuals with this condition often engage in compulsive behaviors, such as excessive hand-washing, cleaning, or avoiding certain places or objects, in an attempt to reduce their distress.

These fears and rituals can significantly interfere with daily life, causing substantial distress and impairing normal functioning.
Hoarding Obsessive-Compulsive Disorder (OCD) is a subtype of OCD characterized by persistent difficulty in discarding or parting with possessions, irrespective of their actual value. Individuals with this condition experience a strong emotional attachment to items and often have excessive fears of losing something important, valuable, or potentially useful.

Consequently, they accumulate large amounts of clutter, leading to a disorganized and often unsanitary living environment. Hoarding OCD can significantly disrupt daily life, causing emotional distress, social isolation, and impairment in functioning.
Harm Obsessive-Compulsive Disorder (OCD) is a subtype of OCD characterized by intrusive, unwanted thoughts, images, or impulses related to causing harm to oneself or others. These obsessions often induce intense feelings of guilt, fear, and distress, leading individuals to engage in compulsive behaviors or mental rituals to alleviate their anxiety.

Common compulsions may include seeking reassurance, avoiding certain situations or objects, or repeatedly checking to ensure no harm has been done. It is crucial to understand that Harm OCD is a mental health condition, and those affected have no genuine desire to act on these intrusive thoughts.
Symmetry Obsessive-Compulsive Disorder (OCD) is a subtype of OCD characterized by a strong need for order, balance, and symmetry in one's surroundings or personal experiences. Individuals with this condition often experience intrusive thoughts and anxiety related to perceived imperfections or asymmetry, compelling them to engage in repetitive behaviors, such as rearranging objects, straightening items, or repeating actions until they feel "just right."

These compulsive behaviors aim to alleviate the distress associated with the perceived imbalance but can significantly interfere with daily life and functioning.
Obsessive-compulsive disorder, commonly referred to as OCD, is a mental health condition that affects millions of people all over the world. This disorder can have a severe impact on the lives of those who suffer from it. If you or someone you know is living with OCD, understanding the four distinct types of OCD can be a helpful step in managing the condition.
This article will discuss the four types of OCD, their symptoms, and how to seek help if you or someone you care about is living with this disorder.
Here are the four types of OCD:
1. Contamination OCD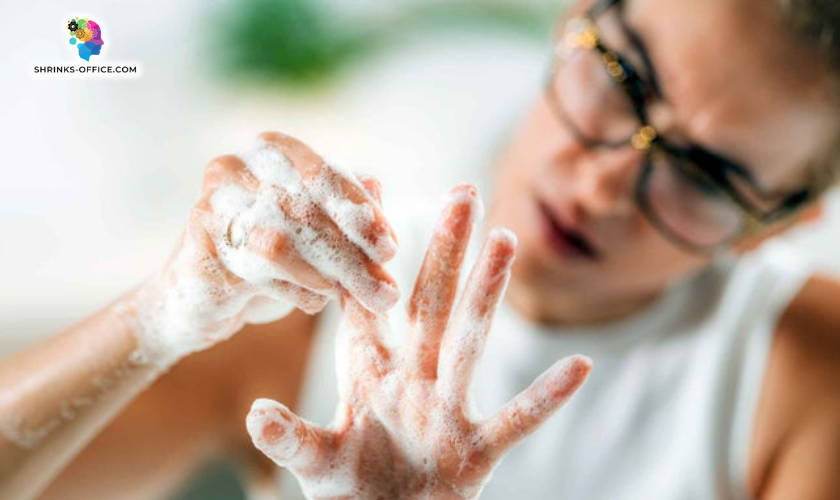 Contamination OCD is a subtype of Obsessive Compulsive Disorder that involves recurrent and obsessive thoughts, images, or impulses that lead to excessive concern about contamination, dirt, or germs. [1]
People with Contamination OCD often feel a strong urge to clean or avoid contaminated items, places, and people to reduce their anxiety. They may be preoccupied with the fear of spreading germs or catching an illness, resulting in compulsive behaviors like obsessively washing their hands, avoiding certain surfaces, cleaning items multiple times, or avoiding contact with certain people. Also, these repetitive behaviors can last for at least an hour or last for days. [1]
Did you know?

Individuals with a secure attachment style are less likely to develop OCD, demonstrating the importance of healthy emotional bonds in mental well-being.
2. Harm OCD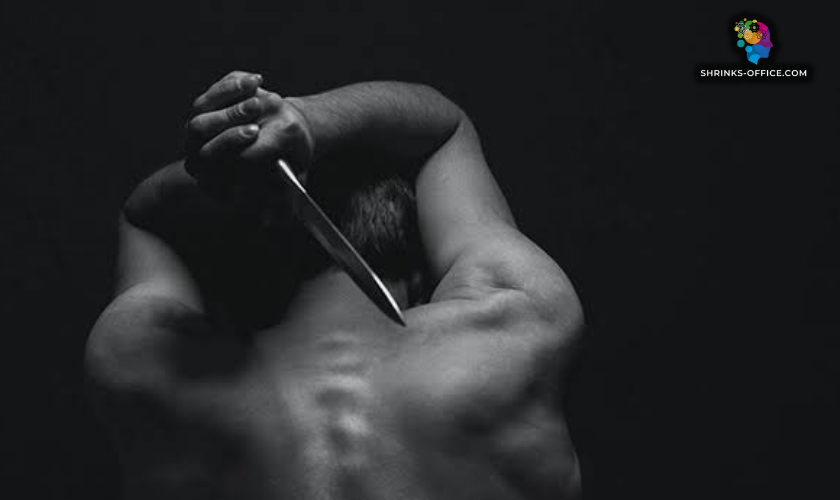 Harm OCD is a form of OCD that involves magical thinking or unwanted obsessions of causing harm or making a mistake that could lead to the death or injury of oneself or another person. [2]
People with Harm disorder experience symptoms like extreme guilt, remorse, and anxiety related to their thoughts and may become fixated on certain "sins" or beliefs they have violated. [2]
Common compulsions associated with Harm OCD can include fear of speaking inappropriately, being overly responsible for the safety of others, feeling intense guilt over thoughts of accidentally hitting someone while driving, and obsessive thoughts about being a bad person. [2]
People with Harm OCD often try to suppress their thoughts and behaviorally avoid situations where they might be confronted with their fears. Unfortunately, this avoidance only reinforces their anxiety, failing to address the underlying issue. [2]
3. Hoarding OCD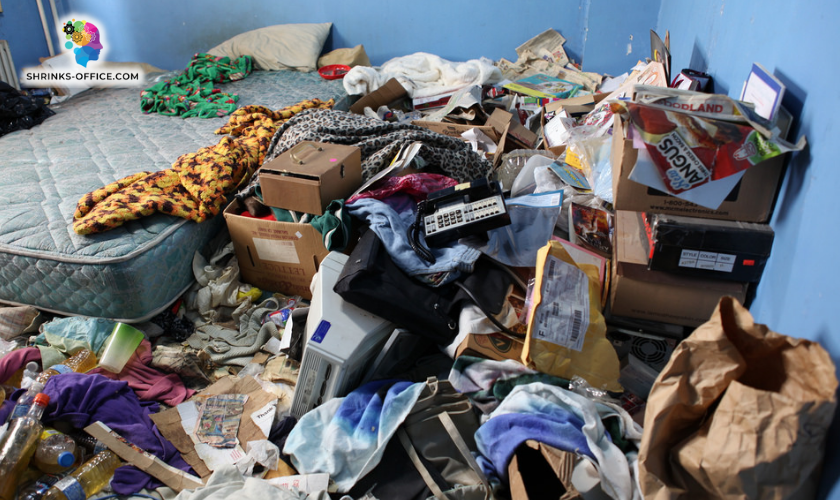 Hoarding OCD, or compulsive hoarding, is an Obsessive Compulsive Disorder that involves an inability to discard items, even those with no apparent value. People who suffer from hoarding disorder may obsessively collect things that have no practical use or value and find it difficult to part with them. Hoarding OCD can cause significant distress, leading to substantial impairment in the sufferer's life. [3]
The OCD symptoms include:
Difficulty discarding items
Acquiring numerous possessions
Emotional distress when attempting to discard items and feelings of guilt
People with hoarding disorder often struggle to organize their possessions, leading to further stress and discomfort. They may also experience feelings of embarrassment and shame, as well as social isolation due to embarrassment about their living situation. [3]
Helpful tip

Online therapy offers a convenient and effective way to explore the underlying causes of hoarding behaviors. Through professional guidance, you can gain insight, develop coping strategies, and work towards decluttering and creating a healthier living space.
4. Symmetry OCD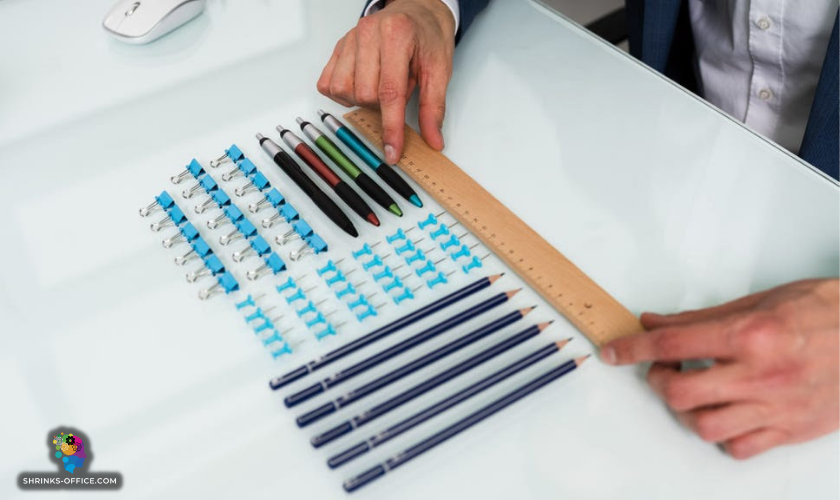 Symmetry OCD, also known as Perfection OCD, is a type of Obsessive Compulsive Disorder that revolves around a person's need to arrange and organize items in a symmetrical or perfect order. Once it starts, the person feels compelled to arrange items in their home or workspace in a specific way and may become anxious if they are unable to do so. They may also become obsessed with aligning objects in a perfectly straight line, such as books on a shelf or chairs around a table. [4]
Additionally, people with Symmetry OCD may be overly concerned with the aesthetics of their home or workspace and may rearrange furniture and decorations in an attempt to create a "perfect" atmosphere. [4]
Common Manifestations of Obsessive-Compulsive Disorder (OCD)
Obsessive-Compulsive Disorder (OCD) is a complex mental health condition characterized by recurring and distressing thoughts, known as obsessions, and repetitive behaviors, referred to as compulsions.
OCD can manifest in various ways, and understanding its common manifestations is crucial for recognizing the disorder and seeking appropriate help.
Contamination Obsessions and Cleaning Compulsions:
Fear of contamination by germs, dirt, or harmful substances
Compulsive cleaning rituals
Excessive handwashing
Avoidance of perceived contaminated objects or places
Checking Obsessions and Checking Compulsions:
Fear of harm or damage due to negligence or forgetfulness.
Repetitive checking behaviors, such as repeatedly checking locks, appliances, or personal belongings.
Symmetry and Order Obsessions and Compulsions:
Preoccupation with symmetry, exactness, or a specific arrangement.
Compulsive behaviors to ensure symmetry, organizing items meticulously, or following strict routines.
Hoarding:
Persistent difficulty parting with possessions, regardless of their value.
Accumulating excessive amounts of items which leads to cluttered living spaces and impaired functionality.
Intrusive Thoughts and Mental Rituals (Pure-O):
Intrusive, distressing thoughts or mental images that go against personal values or morality.
Engaging in mental rituals, such as counting, praying, or mentally reviewing scenarios to reduce anxiety.
Just Right Obsessions and Compulsions:
Feeling an intense need for a specific sensation, order, or symmetry.
Engaging in repetitive behaviors until a subjective feeling of "rightness" or "completeness" is achieved.
Counting and Numbers:
An excessive focus on counting, assigning significance to certain numbers, or needing to perform actions a specific number of times.
Ritualized counting behaviors, such as counting steps, taps, or objects.
Relationship Obsessions and Compulsions:
Excessive doubts, uncertainties, or fears related to personal relationships.
Engaging in reassurance-seeking behaviors, constantly seeking validation, or analyzing interactions.
Religious or Moral Obsessions and Compulsions:
Intrusive thoughts or doubts about religious or moral beliefs.
Engaging in rituals, prayers, or confessing behaviors to alleviate guilt or anxiety.[11]
Obsessive Compulsive Related Disorders
Body Dysmorphic Disorder
Body dysmorphic disorder (BDD) is a mental condition characterized by a persistent and distressing preoccupation with perceived defects or flaws in one's physical appearance. [5]
People with BDD may spend hours a day obsessing over their appearance, engaging in mental rituals such as checking or grooming, seeking reassurance from others, or avoiding social situations altogether. [5]
Hair-Pulling Disorder [Trichotillomania]
Trichotillomania, also known as a hair-pulling disorder, is a mental condition characterized by recurrent and uncontrollable urges to pull out one's hair, resulting in hair loss and significant distress or impairment in daily functioning. [6]
People with this disorder may pull hair from any part of their body, including the scalp, eyebrows, eyelashes, or pubic area, as a way of coping with stress, nervousness, or boredom. OCD people with this condition may feel ashamed or embarrassed about their hair loss, leading to social isolation and decreased self-esteem. [6]
Skin-Picking Disorder [Excoriation]
According to the American Psychiatric Association, skin-picking disorder, also known as excoriation disorder or "dermatillomania," is a medical condition characterized by recurrent and persistent picking at one's skin, resulting in skin damage and impairment in daily functioning. [7]
The OCD symptoms involve picking at any part of their body, including the face, arms, legs, or back, as a way of coping with stress, or boredom. Skin picking can be a compulsive behavior, and people with excoriation disorder may feel ashamed or embarrassed about their skin damage, leading to social isolation and decreased self-esteem. [7]
Pediatric Autoimmune Neuropsychiatric Disorders
Pediatric Autoimmune Neuropsychiatric Disorder, also known as PANDAS, is a relatively rare condition that affects children. It is believed to be caused by an abnormal immune system response to a streptococcal infection, which can trigger a sudden onset of obsessive-compulsive disorder (OCD) symptoms, tics, and other neuropsychiatric symptoms. [8]
Do You Need a See a Therapist for Obsessive Compulsive Disorder?
Yes, it's highly recommended to seek OCD treatment from a therapist. A trained online therapist can help you understand your symptoms, develop coping strategies, and implement evidence-based treatments such as cognitive-behavioral therapy (CBT) and exposure and response prevention (ERP) to address the specific challenges of OCD.
Additionally, medication management may be recommended in conjunction with therapy to help manage the OCD symptoms if other treatments fail. You will be introduced to psychiatric drugs like selective serotonin reuptake inhibitors (SSRIs). These are a class of psychiatric medications commonly used to treat depression, anxiety disorders, and other mental health conditions. [9]
It's essential to seek professional help from a licensed mental health provider specializing in mental disorders to treat OCD.
Conclusion
In conclusion, OCD is a complex mental illness that manifests in various forms, and it's essential to understand the different types of OCD to seek appropriate treatment.
If you or a loved one are experiencing symptoms of OCD, it's crucial to consult with a mental health professional who can help determine the best course of action for treating the specific type of OCD.
With the right support and treatment, individuals with OCD can successfully manage their symptoms and lead fulfilling lives.
You can take this quick general mental health test to check your mental state.
FAQ
What is the most common OCD type?
The most common type of OCD is contamination and cleaning OCD, which is characterized by an excessive fear of germs or dirt and a compulsive need to clean and sanitize objects and surfaces. Other common OCD types include checking OCD, OCD obsessions, and symmetry and ordering OCD.
What is the hardest type of OCD to treat?
The most challenging type of OCD to treat varies from person to person and depends on several genetic factors, such as the severity of the symptoms, the individual's response to treatment, and the presence of any co-occurring mental conditions.
However, intrusive thoughts OCD (OCD that involves intrusive thoughts) can be particularly challenging to treat. This is because the unwanted thoughts are often irrational and fear-based. Individuals may feel ashamed or embarrassed to share them with others or seek help. [10]
References