How To Deal With A Passive Aggressive Boss?
Learning how to deal with a passive aggressive boss is crucial, as we often encounter difficult people in the workplace, where interactions with co-workers are as significant as the job itself. To maintain sanity and job security, it's important to have strategies for handling passive aggressiveness, whether it comes from a challenging boss or a bothersome colleague.
Let's explore effective methods for managing passive-aggressive bosses.
Steps on how to handle a passive aggressive people in general?
Since passive-aggressive people can come in all shapes and sizes, it's essential to know how to handle them. One should keep a cool head, give the other person their personal space, and refrain from playing their games. Here are some more strategies:
Subtle Discontent
Bosses and individuals may use sarcasm, irony, and generalizations instead of direct communication. This can sometimes escalate to verbal abuse, where comments are not just sarcastic but also hurtful and demeaning.
Sarcasm and ridicule, often masked as humor, can subtly belittle employees.
Procrastination and Avoidance
Bosses might stall or ignore agreed-upon tasks and assignments.
Such procrastination can impede employees' ability to complete their work efficiently.
Guilt Tripping
Bosses might make employees feel guilty for making requests, as a form of control.
Shifting Blame
Bosses may avoid accountability and blame others for their decisions or actions.
Pro Tip for Self-Awareness

"The Power of Now: A Guide to Spiritual Enlightenment" is recommended for insight and developing self-awareness.
Strategies for Employees
Documentation
Keep detailed records of passive-aggressive incidents, including dates, times, and specifics.
Document all related communications for future reference.
Note your emotional responses to these behaviors.
Store records securely and share only with trusted individuals.
Consider online therapy for coping strategies.
Effective Communication
Choose a calm and private setting for discussions.
Use specific examples to describe concerning behaviors.
Communicate clearly without being confrontational, focusing on how the behavior affects work and wellbeing.
Seek the boss's perspective and listen actively.
Collaborate on solutions and be open to feedback.
Follow up to assess improvements.
Pro tip

For additional insights on enhancing communication and interpersonal relationships in the workplace, visit Shrink's Office - How to Improve Interpersonal Relationships in the Workplace.
Offering Solutions
Propose multiple solutions, considering various perspectives.
Address larger underlying issues influencing the behavior.
Be receptive to feedback and adjust plans accordingly.
Demonstrate how solutions can positively impact the workplace.
Encourage collaborative problem-solving with the boss.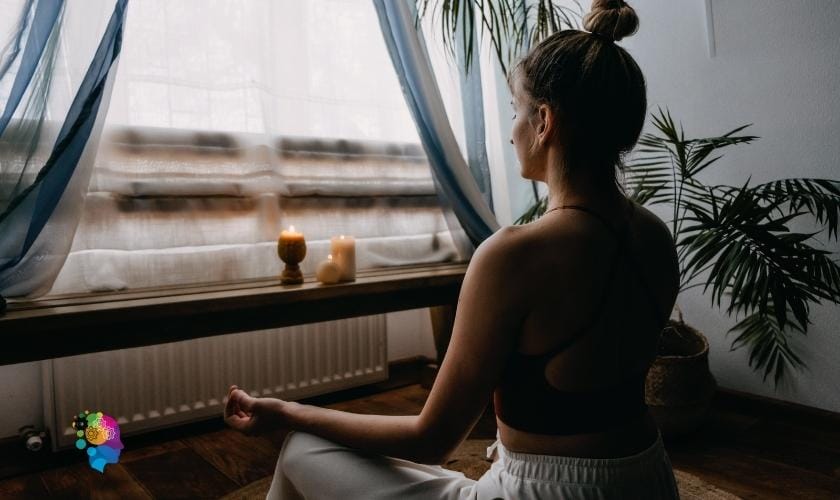 Setting Boundaries and Self-Care
Clearly define acceptable and unacceptable behaviors.
Maintain focus on work and avoid distractions from the boss's attitude.
Prioritize self-care activities like yoga or hobbies.
Avoid personalizing the boss's behavior.
Seek support from colleagues, mentors, HR, or employee assistance programs.
Pro Tip for Self-Care

"Self-Care: A Day and Night Reflection Journal (90 Days)" is recommended for self-awareness and reflection.
Group Support
Connect with empathetic colleagues for advice and encouragement.
Consider finding a mentor for guidance and support.
Utilize employee assistance programs for confidential counseling.
Discuss persistent issues with HR for professional advice.
Seek therapy or counseling for significant stress or mental health impacts.
Online Therapy Can Help
Online therapy emerges as a vital resource for individuals grappling with the challenges of a passive-aggressive boss. It offers a confidential and accessible platform for employees to explore and understand their feelings, frustrations, and reactions in a safe environment. With professional guidance, individuals can develop effective coping strategies and communication skills tailored to navigate the complexities of passive-aggressive dynamics in the workplace.
Conclusion
Passive-aggressive behavior can be challenging, especially when you don't know what is happening. Your first step should always be to talk to the passive aggressor, but if that doesn't work, then it's time to make some tough decisions. In many cases, your only option may be to quit your organization and find a new one where there are better people skills in the workplace.
In other instances, if you're just not getting along with your passive-aggressive boss or co-workers, it may not be worth leaving because the company is excellent in other areas. In this case, think about speaking up more at meetings and giving constructive feedback to your new boss about how he could improve his communication skills.
FAQ
What are the first steps I should take when dealing with a passive-aggressive boss?
The initial step is to objectively assess the situation. Keep a detailed record of instances where your boss displays passive-aggressive behavior, noting dates, times, and the context. This documentation can be crucial for identifying patterns and providing concrete examples if you need to discuss the issue. It's also important to reflect on your own actions to ensure that you're not inadvertently contributing to the dynamic. Seeking advice from trusted colleagues or mentors who might have observed similar behavior can also provide additional perspectives and support.
How should I communicate with my boss about their passive-aggressive behavior?
Communication should be approached carefully and strategically. Choose a private and calm setting to discuss your concerns. Use specific examples from your documentation to describe the behavior without being accusatory. Focus on how the behavior impacts your work and well-being. Express your willingness to understand their perspective and work together to improve the situation. It's crucial to remain professional, calm, and empathetic during the conversation, avoiding any confrontational tone.
What if direct communication doesn't improve the situation with my passive-aggressive boss?
If direct communication doesn't lead to a positive change, consider escalating the issue to higher management or human resources, especially if it's affecting your work performance or mental health. Provide your documented instances of passive-aggressive behavior as evidence. Additionally, seeking external support, such as online therapy, can provide you with coping mechanisms and strategies to handle the stress and emotional toll. Remember, it's important to prioritize your well-being and professional growth, even if it means seeking opportunities in a more supportive work environment.
References